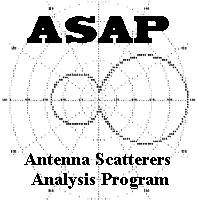 Antenna Scatterers Analysis Program
Source Code Description: Subroutine BLNK
---
---
BLNK
PURPOSE: to compress to the left by removal of the blank spaces on the input data cards.
METHOD: A(I) character Is compared to the blank; and if it is true, the A(I+1) character is shifted to the A(I) position.
CALLED BY:
CALLS TO: NONE
---
Return to System Manual

Goto User's Manual

See also the quick reference for the user's guide.
Goto Examples page
Goto Download Page

Return to ASAP Homepage
Last modified on: 3 Nov 2007